So I just purchased my very first "Monster High" doll from shop.mattel.com, Draculaura.
She is one of several dolls in the collection and the first one that I purchased because I am currently obsessed with the "vampire hipe" sweeping over America.
I too like the Twilight series, but my most recent and more "mature" vampire like is the True Blood book series by Charlaine Harris. (which i plan to blog about in a future blog,)
Shop.mattel.com has all monster high dolls at free shipping and if you join the email list you will get a 10% off coupon to use so if you like these dolls go for it, nows the time to save on gas money and stay in the a/c by shopping online and taking full advantage of the savings. I plan on purchasing Frankie Stein next who is the daughter of Frankenstein and really pretty!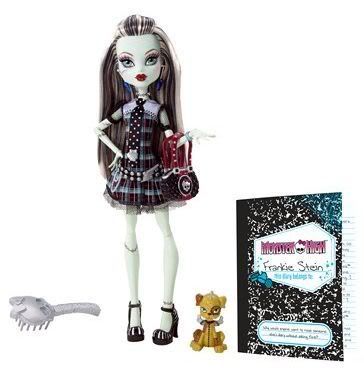 I'll take a picture of Draculaura when she arrives and I'll inform you on my Frankie Stein purchase as well and the next doll from the collection I plan on purchasing.
I'm so excited!